Pinterest guide for brick & mortar retailers: part-2
The most challenging job of a retailer is to find & retain new customers every time. Product promotion and marketing plays an important role to reach to your target audience. Apart from using social media channels like facebook, twitter and many more, retailers are following new online marketing channel named Pinterest.
25 percent of Pinterest traffic is from retailers. Pinterest can be used more effectively for promoting of your store products, comparing to other social media channels. Retailers can use pinterest to share their product images, videos and personalized business information. You can have large virtual white board once you signed in to put promotional product images, videos and infographics with easiness to change eventually based on any event or festival.
Your social media marketing team should be capable enough to use Pinterest effectively. Here are few steps to use Pinterest effectively for your eCommerce business:
1) Feature Visual Content:
Create attractive images with real time information, suppose you are running with women store, including their outfits, shoes and accessories then you can put something like,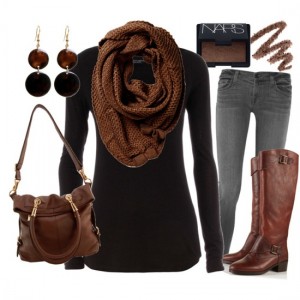 2) Create relevant pinterest board name:
Name your board with categories, subcategories of product, new arrivals, best sellers etc. Say suppose you are running with women's apparel. You can name pinterest board like "Women's Tops"
3) Most Important:
Include the link of your online business resource on your pin boards. For example: If you have apparel business and you are having one of your product is Ladies shirt – then to divert traffic you can use your product details page link on to the image on pinterest, so when your interested customer will click on to that image , he will be redirected to your website. In fact you can put "Pinterest button" on any product detail page to directly Pin it from the website.
4) Use Hashtags:
Pinterest supports that usage of Hashtags like google and twitter. Retailers can use Hashtags to tag their pins and make their content more search – friendly.
5) Use Rich Pins feature:
When pinners finds something interesting they love on pinterest, they often want to act on it, that's why pins are getting better with updated details like prices, availability, movie reviews, and ingredients etc. click here to see some live examples
6) Post your pinterest account in your emails, websites to target your customers.
7) Include hyperlinks in all your brochures, fliers, mails & other social networking platform.
Here are some Pinterest stats that every retailer should know about it.
Click here to see 8 steps pinterest guide for brick & mortar retailers
To know more Digital Marketing Advise Click here SEO Company in Pune.