You must have read many blogs about various marketing trends in 2017. With the rise in digital marketing trends, companies are battling to gain a competitive edge by some way or the other. Let me tell you, there are plenty of trends that as a marketer, you need to be considering if you want to get ahead of the game.
Video marketing has proved to be the booming digital marketing trends since 2016-Q3. You might have come across this type of statement many times earlier where every single digital marketing technique seems to be booming. However, following are some of the statistics from Hubspot report on video marketing that will support my statement –
Including video on a landing page can increase conversions by 80%
After watching a video, 64% of users are more likely to buy a product online
Real estate companies that include a video, receives 40% more enquiries than those without video
After doing a user interaction survey, here are some more statistics that proves the user engagement with videos and will make the statement concrete –
92% of mobile vide consumers share videos with others
1/3 of all the online activity is spent watching video
36% of online consumers trust video ads
80% of users recall a video ad they viewed in the past 30 days
90% of users say that product videos are helpful in the decision process
Now that you know the reasons for rising popularity of video marketing, let's see what's trending in video marketing –
1. Facebook Live
Since it is introduced, 78% of businesses find Facebook Live an effective marketing tool.
Facebook Live is trending because it is completely free, its versatility, and ability to connect with your audience instantly. All you need to do is just hit live and Facebook does the hard work for you. It will send push notifications to your audience, notifying them that you are live – which of course encourages more people to watch and comment live.
I have mentioned in my previous blog that the online business scenario is changing. However, with these features on your plate, we can say that it is changing rapidly.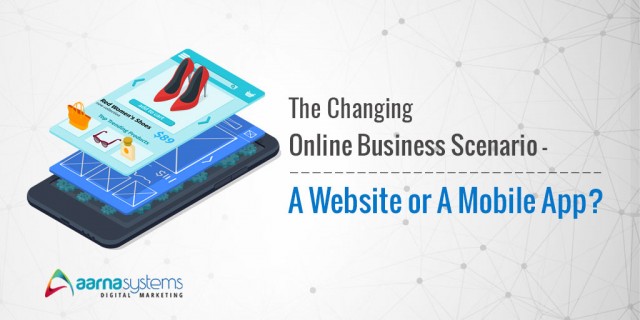 2. Instagram Video
85% of businesses that have used Instagram video said that it was an effective marketing tool.
Following the footsteps of Facebook, Instagram recently rolled out the same feature. It allows you to broadcast your business, service or product video live. It makes the viewer feel part of a community. Once the video is finished, it will get disappear. As it won't stick around forever, it almost feels like exclusive viewing that makes it more engaging.
3. Webinars
For 94% of businesses, webinars turned out as an effective marketing tool.
You cannot keep webinars out when it comes to engaging your audience through videos. It's the perfect way to drive more leads. The purpose of a webinar is to create a video on a topic that is highly valuable to your audience. However, in order to get a qualified lead, your webinars should be super valuable for which they are willing to sign up with their contact details.
4. 360 Video
Recently introduced, still, 86% of the businesses that have used 360 video mentioned it as an engaging and beneficial marketing tool.
Being new to the market hasn't stopped businesses trying it out to check if it works for them. So, how does it work? In 360 video, every direction is recorded at the same time, so that you get a full panoramic view of wherever you may be. For a viewer, it seems as if he is standing at that place and watching it in the real world.
360 video is beneficial for industries like automobile, manufacturing, etc. Especially, for real estate businesses, it's a golden ticket to attract the site visitors.
So those the key trends that you should look out for – or even test – this year. Video marketing is so versatile that you can include them within your digital marketing strategy throughout the entire year.