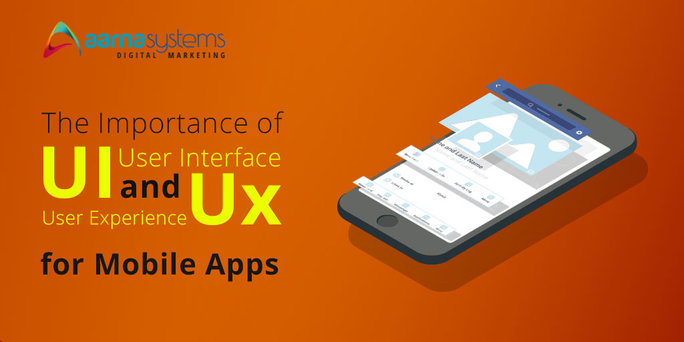 User interface (UI) and user experience (UX) both are inter-connected to each other. The foremost factor that needs to be considered is – the proper understanding of the customers' business process. A proper research on customer buying behaviour is necessary, as quality and performance are the key for the success of any mobile application development project.
While developing any application or website, it is important for your business to think from the user-end perspective, as for example;
Do your colleagues or friends easily navigate your website without any confusion?
What people expect while browsing a website?
Understand what exactly your audience wants and help them find it with an ease, as it affects the usability of an app. Talking about the user interface (UI) design is what developers build, or create to keep users on the app for a long time. The complex mobile application makes it difficult to read a copy, slow loading time, complex navigation and many more, can give your competitors a chance to get over them. Where, a user friendly mobile app can attract maximum people.
Provide an inimitable application that can engage user with its simplicity, clarity and a unique style. Providing the best user experience (UX) will make the first impression and help your business foster a long term relationship with users.
Better the design more satisfied the customers will be. And thus, this will increase many positive feedback & review about your products and services. Business ensures to meet client's expectations with a well-designed app, so that more people can download and use the app. Your customers won't re-visit or share your app if they go unsatisfied. An online review plays a vital role to convince the potential users to use the application. This will ultimately increase positive word of mouth, customer satisfaction, and thus maximize profitable business.
Aarna Systems is a mobile application development company in Pune, which develops mobile apps for every business with a precise execution. We have experts who understand the importance of every business and refines mobile app development strategy after doing a proper research on the specific market segment. Aarna Systems – The web development company in Pune that delivers successful and a well-defined strategy to increase conversions.