So far, you must have known the contribution mobile apps in the growth and development of a business. We all are witnessing a sudden rise in mobile app development from the past one of year. We have talked about the importance of mobile application development in the past.
However, here in this blog, we are going to talk about the possibilities of how custom mobile applications will be going to change the market scenario and will it impact the importance of websites:
1. Are Apps Going To Replace Websites?
This might be the question in every business owner's mind. Today, without a doubt, mobile application development is gaining more popularity, especially amongst the new generation. The reason behind developing a custom mobile application is to provide quick access to the services offered by a business. However, it doesn't mean that websites with get replaced. It's always good for your business to keep the ways open for your audience, no matter from where they come.
2. What Is The Necessity To Build An App?
The necessity to build an app comes from the increasing number of smartphone users. Due to digitization and demonetization, people are more comfortable dealing and interacting with apps. Building an app is a one-time investment, but it might take your business to a new level. In our previous blog, we have discussed the necessity to build an app for your business. However, websites will always be there to perform research and analysis.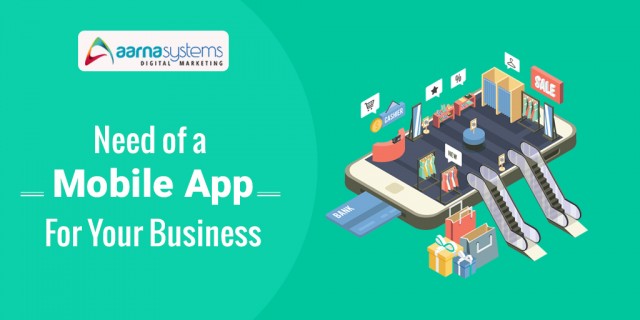 3. Are Apps More Interactive Than Websites?
One of the prime reason people are comfortable with custom mobile applications is that mobile apps can be easily accessible in multiple ways. When it comes to user experience and engagement, mobile apps have the upper hand. It allows your audience to perform instant task such as booking a cab, gaming, booking tickets for movie or traveling, and now gain the popularity for digital money transfer. Thus, custom mobile apps are becoming the first choice for the audience.
4. How Would App Marketing Impact Your Business?
If you are in process to build the mobile app for your business, it is important to think of marketing your app. Along with the traditional websites, businesses have started investing in the mobile app development process too. Small and large businesses are majorly considering app marketing as a major part of their business marketing strategies. Marking you app presence in Google play store will not work. Workout a marketing strategy that will make the audience to download your mobile app.
To sum up, by going with the technological predictions, mobile applications are likely to rule the smartphone search results or when someone wants to perform instant activities. On the other hand, websites will always be preferable to perform in-depth research.
Aarna Systems, as an experienced custom mobile application company in Pune, can help you to develop your mobile app that will complement your business website. Our Android and iOS experts carries the potential to convert complex concepts into a simplified mobile app for your audience.
Call us or drop an Enquiry!