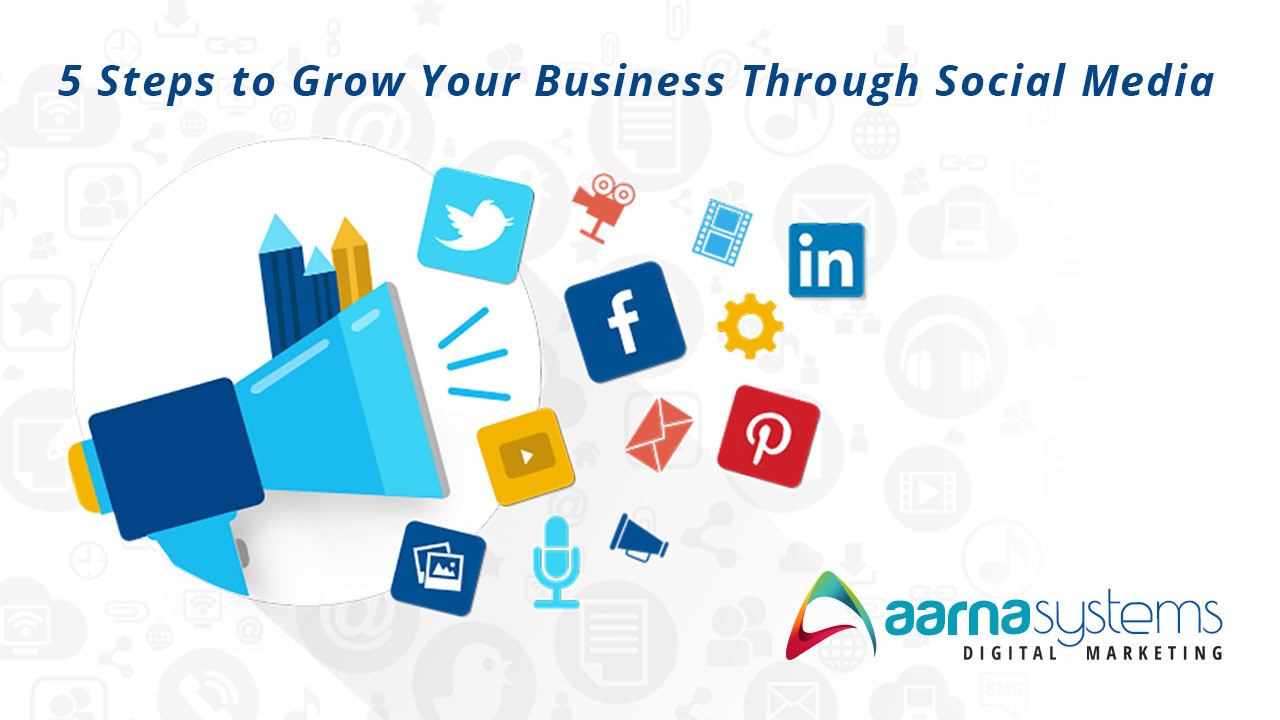 We have passed that time when this powerful digital marketing channel called 'Social Media Marketing', was used only for brand awareness. However, with growing power of social media marketing strategy over the years, there are many new opportunities to attract real revenue through social.
Going to the basics, resource management is a term used in any form of business and for those who don't know this term, 'Optimum utilization of available resources is known as resource management'. It is more important to manage the resources rather than just handling them.
The point here is, we need to know how we can make optimum utilization of this marketing resource (social media) apart from using it only for your brand awareness. This blog will tell you how social media marketing strategy can add value to your business by driving the revenue.
Know your audience closely
Similar to non-digital marketing technique, it's necessary to know your audience before offering your product/services to them.  Apart from offering them your products/services, share with them your success stories, your experiences dealing with different personalities, some humorous and non-product related stories which will induce positive emotions and lead to share the same with others. This can help you to get loyal customers and build a long term relationship with your audience.
While doing all this, you will also come to know that are you hitting your desired audiences that will be the right fit for your sales funnel or it's just a shot in the dark!
Provide value to your customers
As mentioned in the first point, engaging the audience with non-product related stuff is also necessary.  However, it's sometimes difficult to keep an audience engaged if you are constantly running only non-product related promotion on your social media marketing channels. Therefore, it's important to find a right balance your content and provide value to the target audience. More the valuable content you provide to the audience on social channels, more will be their chances to keep coming back for more.
After all, putting the right content on the right social channel is more important rather than putting it just for the sake of reaching large audience.
Work as a consultant on social channels
Free consultations or expert advices are always welcomed in any business.  Use your expert knowledge to educate your target audience.  As mentioned at the start of this blog, share your experiences, success stories. Give your opinions on current business trends.  Social channels are the powerful resources to share your expert knowledge with maximum audience.  You never know, your one advice might help many of them.
This will help in creating your company's reputation as experts in your business industry. Your valuable consultation might convert your audience into your customer.
Generate the need of your supplementary products and services
This could be a useful way to promote your other products/services and generate revenue for your business. Make your audience aware of your other products and services by explaining their need to the target audience.
For example, being a digital marketing company, if it is also a social media marketing company which offers website design and other digital marketing services like SEO (Search Engine Optimization) and SMO (Social Media Optimization).  In this case, you can promote website design service and also aware the audience about the need and benefits of SEO and SMO for your website visibility on search engines (like Google, Yahoo, Bing, etc.) and social media (like Facebook, Twitter, LinkedIn, etc.).
Focus on existing customers and customer service on social channels
As a part of social media marketing strategy, run some loyalty programs and offers on your social page for existing clients.  You can also offer some attractive discounts on your supplementary services. Considering the Website Design Company example mentioned in the previous point, you can run the discount offer on your SEO services for whom you have designed or redesigned a website.
Coming to customer service, most of the customers use social media to recommend your services or put some feedback (might be positive or negative) about your services. Well, a complaint about your product or services on your social page seemed as a challenge or obstacle for most of the companies.  But if you think the other way round, you can convert this challenge into an opportunity to retain client by a quick response with a solution of their complaint.  In fact, customers would love to that they can have their voice reach you (company) simply by visiting your social media company page.
Social media agency will help you to grow your business through effective social media strategies. As a leading digital marketing company in Pune, Aarna Systems has delivered best social media marketing services to their clients. For more information visit www.aarnasystems.com