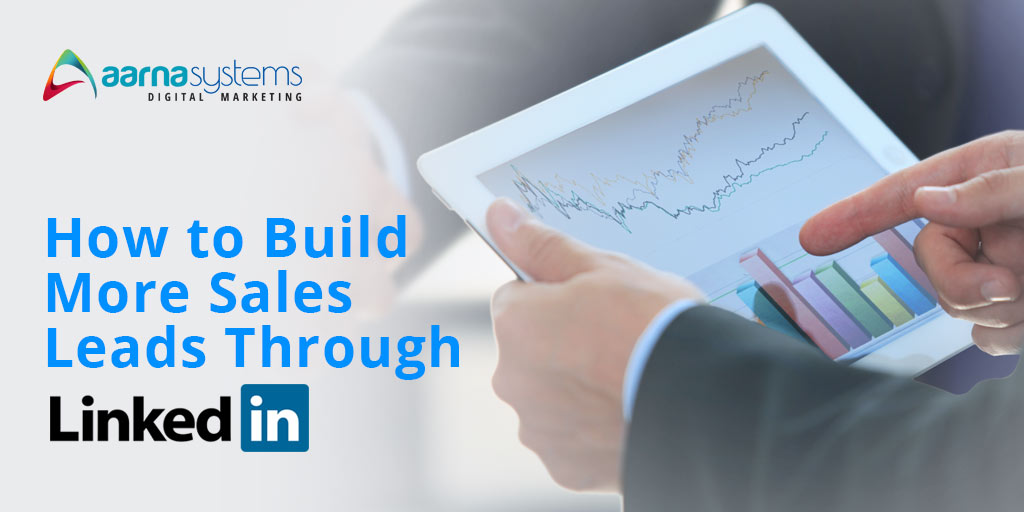 No relevant LEADS for your business?
Struggling with the online marketing channels to get more profitable business?
You have a LinkedIn profile, but confused as how to use it effectively?
LinkedIn is the most powerful platform for every business if it is used correctly. To fill your pipeline with quality leads, LinkedIn performs as a core sales person where it targets, pitches and engages the audience with the help of LinkedIn network. You can effectively create lead generation process and can secure warm leads for your business.
Here are few yet effective tips for B2B lead generation through LinkedIn:
Discover prospects through LinkedIn search:
Likes and followers are vital for every business, but that doesn't mean that it will surely generate leads.
To filter out quality leads, it is necessary to connect with the right audience. Niche your target market by preparing a questionnaire.
For Example,
Who is your target audience?
What kind of people you want to target (in terms of designation: Level 1, 2, or 3?
The groups that you are targeting – Is it relevant for your products and services?
Are you representing your company in front of the right people in group discussions?
Always try to pitch your connections in a soft tone. Instead of convincing them with the help of boring 500 words content, try to schedule a call for 10 minutes, or brief about your company in an innovative manner. A proper research, with a great marketing strategy, always convert quality leads into customers.
Make LinkedIn Profile – A Competent Platform
There are number of productive ways to grow your audience list. Your LinkedIn profile is also the most powerful weapon which most of the people are unaware of or just ignores it. Many times it happens that visitors prefer to go through your LinkedIn profile to know:
The company's authenticity
More about your business
How professional you are?
About your products and services in detail
Any current updates in your industry (If shared through blogs)
Your LinkedIn profile is the best resource to engage your audience by sharing educational material that can nurture them.
Sharing great topics or educational content from your profile will help you build credibility with your target leads. At the same time, publishing similar content on Pulse will make your LinkedIn profile look even stronger as it helps in attracting more relevant leads.
Interact With Similar People in LinkedIn Groups
LinkedIn groups are very powerful medium to share great ideas and to interact with the people that have technical knowledge related to your industry. An active group discussion helps in building new connections and gaining credibility with your prospects.
For example; if your business is all about food and beverage, you can discuss or sell your products and services on LinkedIn groups. Find similar kind of groups where you can interact with the members like the owners and the entrepreneurs of similar industry, who frequently visit and share their ideas. It is a platform where you can engage with your relevant users by offering advice in an educational way. Just remember, that you should often post or share your thoughts in a different perspective to get maximum visitors turned into customers.
LinkedIn has become the main source for B2B lead generation. Thinking about how you can reach maximum number of audiences through LinkedIn? Which LinkedIn strategy works out well to get a profitable business?
Get a FREE expert consultation!!
Aarna systems is a digital marketing company which provides services like SEO, SEM, SMO and Website Design. It provides a complete digital marketing package for different types of industries. It understands the importance of businesses and refines the social media strategy for B2B lead generation, as per the circumstances that occurs on every stage. Aarna Systems – The digital marketing company in Pune, delivers successful and well-defined strategy to increase conversions.