Retail store design: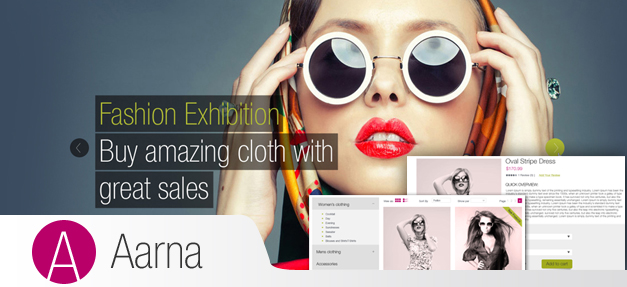 Have you ever thought on design aspects while creating online store website? Or if you already having online store then evaluated your online store website design is engaging consumers? Following are some important aspects of any online store in terms of designing aspects.
Responsive design of online store:
As we all know, the digital design world is changing into responsive day-by-day. People are using mobile devices more in comparison of just sitting on desktops. Science is making excellent progress day-by-day and providing us with latest technologies for mobile devices. According to Accenture Interactive, 72% of consumers ages 20 to 40 now use mobile devices to comparison store while in retail stores.
Your retail online store should be adaptive to provide viewing experience to all mobile devices. Your Customers and visitors should be comfortable with easy reading and user-friendly navigation. They should be provided with flexibility of resizing, panning and scrolling – across wide range of devices from desktop computer monitors, tablets to mobile phones.
If you have not converted your eCommerce website into responsive yet, then you may lose the competition of staying in retail internet market.
Online store website design style trends:
Online store website design styles are usually changing according time to time. there  are many website design companies online which are changing their style with time. Your online store must be in latest design trend. You need to upgrade your retail online store according to current design trend to engage customer. If your online store is well design then visitors bounce rate will be reduced.
At present flat design is in trend in comparison of traditional designs.
Flat design uses simple elements and shapes combined with predominantly bright colors to emphasize simplicity and clarity.
Flat design includes flat images as well as flat icons that are made on the basis of the basic shape with bright and fresh colors.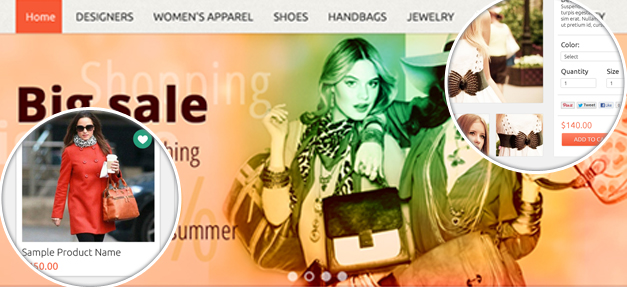 Use of fonts:
Designers may believe that small text gives a web page a sleek appearance and provides more space for the tangible content. But this can be result in bouncing visitors to competitor site because of readability issue.
Today costumers are using different screen sizes & resolution devices responsive website design plays an important role  where font size is considerable element of any online shopping website design. Font sizes must be responsive so that text size will increase & decrease according to screen size of device. This will ensure readability for user
Blurred images and videos:
"One image worth a thousand words"
Your product image plays amazing role to sell your product. Images and videos are one of the best ways to represent your product to your store visitors. Blurred images and videos can easily lose your customer's interest to buy product. You should organize your product images and videos in such a way that, it should not be blurred, tiny and fake. Use product images with high resolution and maintain size with aspect ratio.
User experience of online store:
"Once a new technology rolls over you, if you're not part of the steamroller, you're part of the road." – By Stewart Brand.
You can increase engagement of customers on your online store website by designing UX considering online store shopping experience. Provide more attention on design elements of product page & checkout page.
Information to sell products:
Many times it happens that customers are visiting your online store website, but they cannot get what they want, just because lack of required information or knowledge about product.
These kinds of incidents may lose your customers interest towards your online store website. Maybe they won't visit again to your web store.
Check e-commerce solution for building online stores or visit our retail store design portfolio to check out for our contributions in making successful online store website design OR drop us a mail about your online store website design requirements on [email protected]