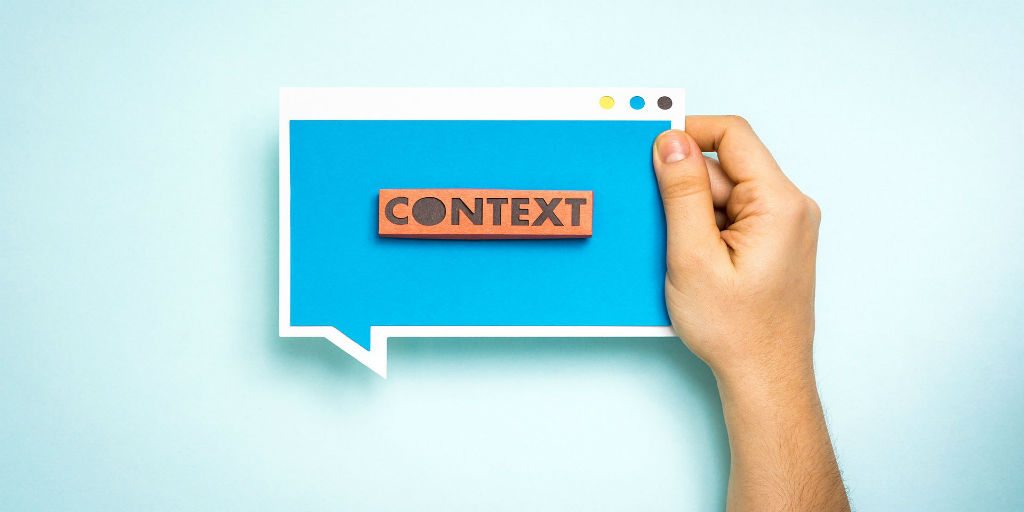 There is no doubt that content plays an important role when it comes to B2B lead generation. In the late 90's Bill Gates had made a statement that "Content is King". But now, it's 21st century and content (like blogs, emails, web pages and social) has become more keyword centric for the purpose of ranking on the search engines. It is not more than an empty fishing net where you are waiting for the fishes to come.
Today, you have to use a fishing rod with a tempting bait on its hook so that it should attract the fishes. The reason for giving this example here is, you need to focus more on what information your customers want and not on what you want to show them. As per Google's recent statement (businesses can take it as an alert), "Focus more on buyers persona than just ranking on search engines".
Let's see if you can point out the difference between content marketing and context marketing after reading their respective definitions.
Content Marketing: Providing educational, informative content that you provide to the targeted audience.
Context Marketing: Providing educational, informative content that is relevant and specific to your buyer's persona that makes the content meaningful for them.
If you have pointed out 'content relevant and specific to your buyer's persona 'which is missing in content marketing, kudos!! You have identified the difference. And as you have pointed out the difference, should come up with a question,
How context marketing works better?
To execute context marketing effectively, you need to keep few things at the top of your checklist.
1. Buyer Persona:
First decide to whom you want to convey the information. Knowing their names through social media platforms is just a tiny thing. There are more things such as their job title, demography, their location, challenges they face to name a few. These things would help you to identify your audience persona.

2. Buying Process Phase:
Try to know which phase in the buying process they (your targeted audience) belong. Are they ready to buy your services/product or they need more information? What are the questions that might arise in front of them while buying services/products similar to yours? All this you need to think from a buyer's perspective.

3. Understanding their interest:
Try to analysis where do your audience hang out on internet? Which channels do they prefer to consume information? Get engaged to those channels if you aren't there. Try to convey the information the way they are willing to take.

4. Use of Smart Forms:
There are websites which asks you to fill in a form with a bunch of information (like first name, last name, email address, company name, etc.). On the same website, if you find something else of your interest to download, again you are asked to fill the same long information. Now this, sometimes, becomes irritating for visitors. So what to do in this situation?
Here's a solution on this to get into win-win situation. If your website visitor is not willing to fill the same information repeatedly, ask him to share different information every time. You can come up with the questions which will help you to go deep for identifying his persona. This will also break monotony for the visitor.
We, at Aarna Systems, being one of the best digital marketing company in India believe that 'Marketing should be always customer centric.' Our expert believe that personalizing the experience is not the only thing to do, but, real expertise lies in gathering the information and using it effectively to relate with the buyer's persona.
You can implement this (context marketing) concept on all the channels where you have to interact with your target audience. But, if you want some more insights on it, we are always there to consult you for any of the digital marketing services for FREE!!