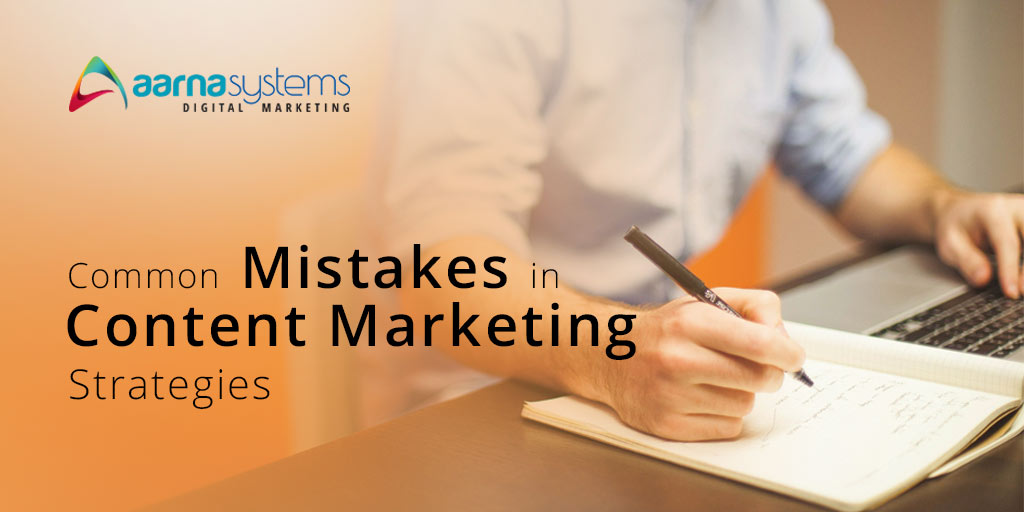 Business content is your voice, which helps most of the people understand your products & services and even about your company in detail.It also generates curiosity in people to read & research more about your business.
But even a small common mistake in your content strategy can make or break your business, resulting in losing the customers rapidly. Here are some of the mistakes that most of the brands ignore while making the content marketing strategy:
Not Writing Content for Niche Market:
All business does have a small market segment where they can target their specific products & services. It needs a proper content marketing strategy to convey your message to the online audiences where your business content speaks for you.
Before writing, always ask yourself, "What is my purpose for writing this content?" And "am I making a proper content strategy for my target audiences?"
Educate your target audiences, not everyone. The "Specific" reason for writing content will always keep your user engaged & informed about your brand.
Ignoring or Doing Insufficient Research:
"Research" is the most important part while creating content for a particular product or service, or about specific industry. Thorough research helps in creating a strong content and building trust among consumers at the same time.
For example, you can search for the informative content. This might include evaluating competitors & popular case studies, analysing articles, collecting stats and facts about specific industry and many more to establish creditability & achieve higher rank in the search engines.
No Proper Proofreading for Common Errors:
Misspelled words or other common grammatical error can spoil your content & reputation of your company. Systematic proofreading is a must to attract every visitor via your content.
Apart from making a glance at your own content, there should be appropriate proofreading techniques like:
Get it checked only by the professionals
You can make your peers read your content & can ask for the feedbacks
Take time to check and focus on each & every word while doing proofreading
By working on these common mistake while mapping your content strategy, you can achieve the desired results. If you have already considered these mistakes during your content marketing strategy, well that's good. But, if not, start working on it before you write and publish your next content.
After all, it is rightly said – "The time for action is now. It's never too late to do something."
Aarna Systems is a digital marketing agency which provides services like SEO, paid marketing, social media marketing, and website design. We also provide content marketing strategy to businesses that needs great content in their website to run and make a profitable business. Our content marketer serves with the best strategy to deliver outstanding results. For more information and to know how we can help your business to grow –