Pinterest guide for brick & mortar retailers:


Social Media has become an essential part of internet marketing. Most of retail stores have bounded their social media channels with facebook, twitter, LinkedIn. But according to today's large usage of social media, retailers must be on every social media channel. This brings us with Pinterest, launched in 2010.
The progress of "online pin board" is awesome due to its visual orientation. Recent stats show that the social sites which are based on images and videos have just reached 48.7 million users. Pinterest is one out of them and it's getting prominent day by day in terms of social selling.
Recently Nordstrom made new experiments with Pinterest, they have displayed top "pinned" item in 13 stores. The pinterest propinquity has been tied up with different products like shoes, handbags, and dress with assimilation of related companies and pinterest information with its merchandise on store level.
"This test really came out of our desire as a company to align our social strategy with what our customers are talking about and what are customers are interested in," said Bryan Galipeau, social media manager at Nordstrom. Galipeau said they are "encouraged" with the initial feedback. Even the store shows their attentiveness by putting efforts on the activity of setting up a new section on its Web site that features the most pinned items.
How brick & mortar retailers can use pinterest?
Signup & create pinterest profile for your retail brand.
Create different pin boards according to product categories.
Drop us a mail on [email protected], to get in touch with our Digital Marketing experts or visit SEO Services in Pune
Pin images from online store product detail page OR if you don't have online store then upload image of product to relevant pin boards.
Add product description to get product found on internet. You may add product keywords here. Pinterest is great tool for SEO.
Promote products & pinterest account on social media.
Do analytic for high number of pinned items.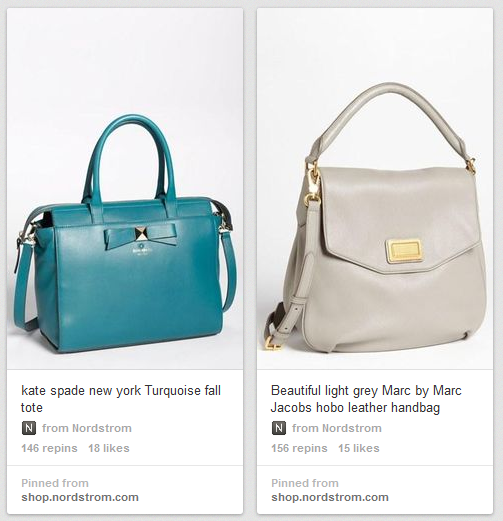 Create pinterest label & attached to items.
Showcase most pinned items to window display to grab consumers attention towards product.
How do you use social media for marketing retail products? Share your ideas about using social media for retail business.